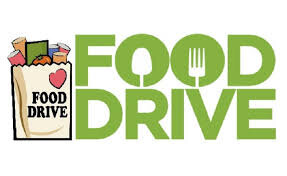 The Knights of Columbus sponsors a monthly Food Drive, normally the first weekend of each month (watch "What's New" on this website and the parish bulletin for when the next Food Drive will take place). On Food Drive weekends, food and toiletries are collected before each Mass at the garage next to the Parish Office – so that you can easily drop off your donations on your way to Sunday Mass! Donated food and toiletries are then taken to the La Habra Community Resources Care Center to be distributed to those in need in our La Habra community.
Needed: canned goods (soups, vegetables, fruit, tuna, meats, stew); dry foods (hot or cold cereal, beans, rice, spaghetti/pasta); toiletries (soap, shampoo, toothpaste, deodorant, toilet tissue, disposable diapers). 
---
Los Caballeros de Colón patrocinan una Colecta de Comida Mensual, normalmente el primer fin de semana de cada mes (vea "What's New" en este sitio web y el boletín parroquial para cuando ocurra el próximo Colecta de Comida). En los fines de semana en los que se lleva a cabo la Colecta de Comida, los alimentos y cosas para uso personal se recolectan antes de cada Misa en el garaje junto a la Oficina Parroquial - ¡para que puedas dejar tus donaciones fácilmente en su camino a la Misa dominical! Las donaciones de alimentos y cosas para uso personal se llevan al Centro Comunitario de Recursos de Cuidados de La Habra para la distribución a los necesitados en nuestra comunidad de La Habra.
Se necesita: comida enlatada (sopas, vegetales, fruta, atún, carne, guisados. salsa de spagueti); comida empaquetada (cereales, frijoles, arroz, spagueti o pasta); cosas para uso personal (jabones, shampoo, papel de baño, pasta dental, desodorante, pañales desechables).
.